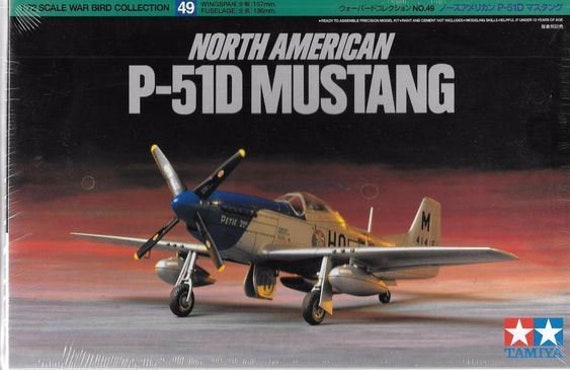 15.89 GBP
From the war bird collection.
Scale 1:72
Wingspan 157mm
Fuselage  136mm
Buy with confidence, we are a UK business and all our items are shipped, from our real high street shop in the UK.
All our items are new and in stock ready to ship, unlike many sellers who purchase stock to order once sold delaying delivery
We use solid boxes for packing and all are sent with a tracked method of posting.
Plastic Model Kit, assembly and painting required. (Please note the model does not come with paints or glue)
source https://www.etsy.com/uk/listing/941717980/tamiya-model-kit-north-american-p-51d?ref=rss